24-hour Monitoring Services
At Chubb Singapore, we take the protection of your premises seriously. That is why our Central Monitoring Station (CMS) offers 24/7 security and fire monitoring to give you a peace of mind when you are away from your premises.
Our CMS is fully equipped with a hot-redundant back-up system, independent generator, bulletproof glass, double-locking door entrance and fire-rated operation room. In the event of a system failure, the back-up systems take over seamlessly to enable continuous monitoring of your premises. Our setup is fully compliant with the requirements of the Singapore Police Force and the Singapore Civil Defence Force.
Our center is manned around-the-clock by CMS personnel who are professionally trained to respond quickly to an alarm activation. The response measures range from contacting the appointed key holder to despatching a Chubb response unit to the premises, to calling in the civil defence or police. Prompt and effective responses to any emergency is thus assured.
We offer a wide range of other related services. Please see below for more.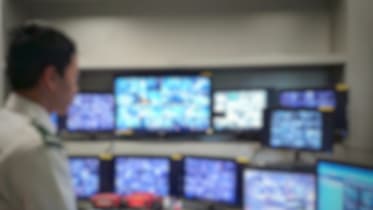 Intrusion Alarms and Fire Decam Monitoring services
Chubb offers monitoring services through a professionally-manned monitoring station with state-of-the-art technology. Our core service offering includes intrusion alarm and fire monitoring. Upon an alarm activation, Chubb CMS personnel will respond accordingly and notify the respective authorities, including the police, fire department, or Chubb technician to act on the emergency.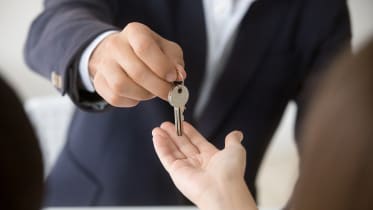 Keyholding Services
In the event of an intrusion, the police may require the homeowner or, in the case of commercial properties, an appointed employee to be present before entering the premises. Chubb Singapore offers a keyholding service where our response team, with your authorisation, will escort the police to inspect your premises. We do understand that your rest is precious.
AED Monitoring
With an AED anyone can help save a life. As it is a life-saving device it comes with responsibility. It needs to be rescue-ready at all times to maximize the chance of survival. At Chubb we take this very seriously. Chubb Singapore runs a HeartSafe AED Program offering a carefree managed AED service, continuous monitoring, managing and providing service on AEDs, 24/7, ensuring they are ready for use when it's most needed.
Video Verification
Receiving an alarm after office hour is always a problem as there is no way to verify whether it is a true or false alarm, especially when all staffs are back home. Chubb offers a video verification service to remotely monitor your premises to ascertain whether an emergency response is required
Other Remote Services
Chubb Singapore offers a wide range remote services such as remote video verification, virtual patrol as well as remote access management. Do contact our sales consultant to find out more.
200 years history
For 200 years, Chubb's mission has been to make the world a safer place by protecting our customers with essential systems, equipment and services.
Monitoring
Premises protected by Chubb can be monitored by our own alarm receiving centres (ARCs) 24/7, we operate 365 days of the year, ensuring that we are always here when you need us, protecting your world.
Expert Support
Chubb is one of the best‑known providers of fire safety and security solutions for businesses and organisations worldwide. For support and advice please contact us to find out more.